EVERY GIFT MATTERS
SUPPORT BLACK MEN TEACH
Every gift matters, no matter its size. Black Men Teach relies solely on donations to fund its mission. Your gift helps to recruit, prepare, place and retain Black male teachers in elementary schools. Studies have proven that educational outcomes for Black students are significantly improved when they have had a Black teacher at some point during kindergarten through 5th grade. Decades of research has demonstrated that teachers of color can help close access and opportunity gaps for students of color while being vital to the well-being of students of all races.
Each year BMT continues to add to the pipeline of Black male teachers in Twin Cities schools and works diligently to ensure the pipeline itself becomes a vibrant, empowering and sustaining fellowship of men committed to outstanding teaching. We are right on track towards reaching our 2026 goal of at least 20% of all teachers serving our eight partner elementary schools will be Black men.
Together, we will achieve equity in education. By making a gift, Black Men Teach can continue to create the environment and conditions where Black male teachers can thrive, because our children's schooling experience will never be complete without them. Give today!
Give to the Max Day is November 17, 2022. Stay tuned for more information.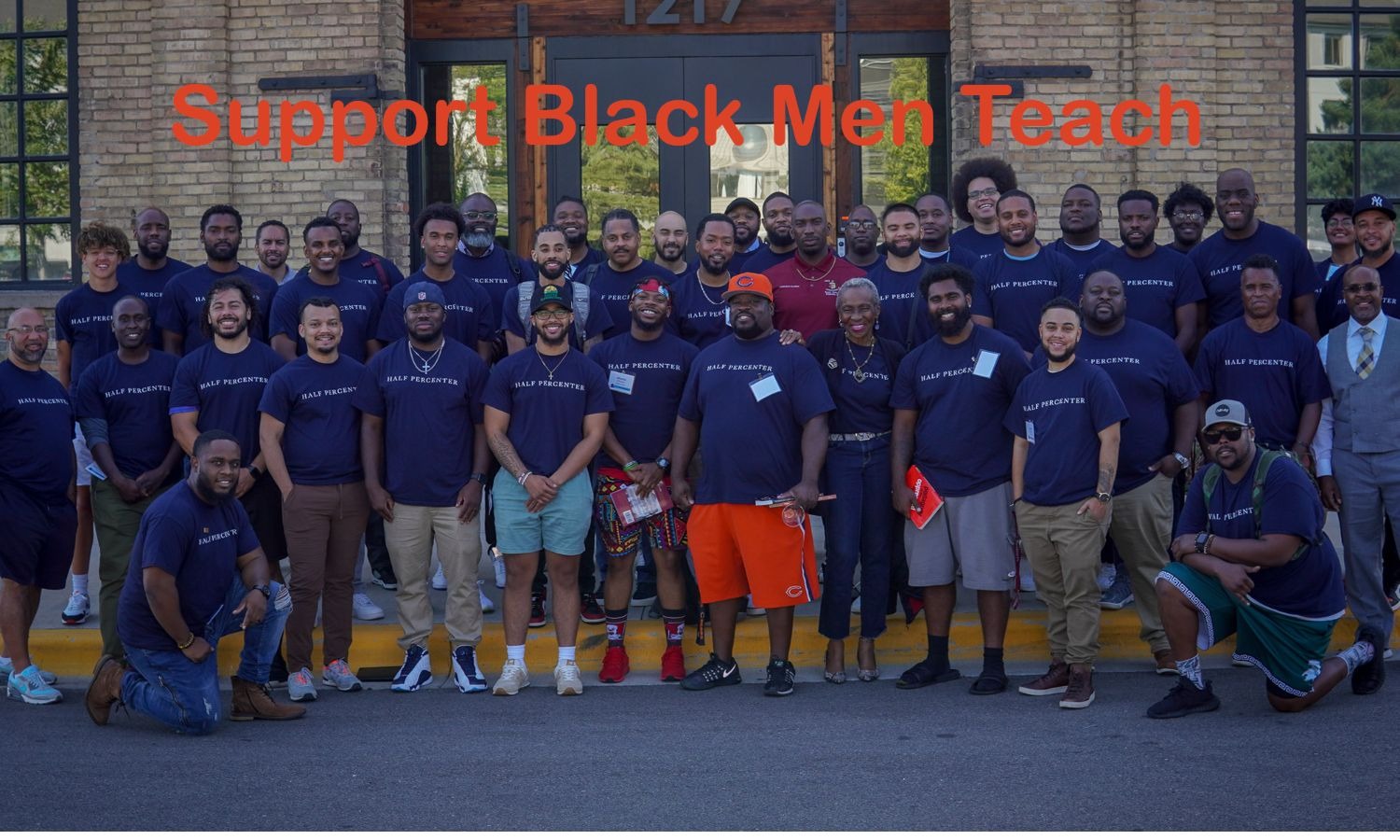 Celebrating the Half Percent: Participants of the Inaugural Black Men Teach Conference